The GasStop adheres to all revelant standards and has undergone a thorough testing process.
UL standards include some of the most respected and rigorous gas safety requirements in the world. The GasStop shut-off valve is Listed to applicable standards and requirements by UL. The applicable standards are UL 119 and UL 2061.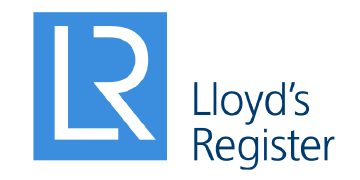 In terms of the Pressure Equipment Directive (2014/68/EU), the GasStop shut-off valve is designed and manufactured according to the principles of 'Sound Engineering Practice'. Lloyd's Register has reviewed and approved design in accordance with these principles. LR also annually reviews and approves compliance with the relevant sections of the 'ISO 16964 – Gas cylinders – Flexible hose assemblies – specification and testing' global standard. LR.org
Each and every GasStop is meticulously tested. Amongst the many safety and testing checks our team have put in place, one of these is to partner with SGS, to evidence the testing we do. Safety due diligence and traceability are vital to your safety. We design and manufacture all of our units in accordance with the standards of the country or region we support – these standards will be listed clearly in your instructions.
Gas Stop Europe BV are commissioners at the CEN. Working alongside the most respected gas organisations in Europe. Our responsibility is to ensure that LPG standards in the EU are the best they can be. We are proud to hold this position, helping to support and advance the incredibly high standards of LPG around Europe.
Hereby we declare, that the shut-off device for LPG of series GasStop of the company Gas Stop Europe B.V., Ceresplein 70, NL-9401 ZG Assen, fulfils the essential requirements of EN 16129, A.4 – as far as applicable – as tested in the laboratory with a regulator chosen by the test laboratory.
---
About our testing process
Each individual GasStop is tested using our industry leading Three-Stage Testing process, or TST.
Each GasStop has its own unique QR code (Q3 2018 production onward) used to reference and access the valve-specific test data. This data is indefinitely stored on a database.
Each single GasStop valve leaves the factory fully tested, evidenced via the individual QR code.
---
More information
Get your GasStop today
GasStop is available to buy at the online and physical stores shown below.
Get the correct type: POL for motorhomes — ACME for 5th wheels and trailers.